15 Benefits of Using WordPress
WordPress is persistently getting better and better with time and it is one of the most popular tools for getting your website done and that too, quite easily. When you own a business, it is something really important that you put up your own website on the internet so the world gets to know about you.
And when you have a website, you always have to make sure that it is search engine optimized. There is a process called 'Search Engine Optimization (SEO). You have to adapt to this process to make your website rank higher in the search engine results page. If you get a higher ranking, you get more visits by users and more visits is directly proportional to your conversion rates. You can easily see your bounce rates decreasing.
Find the ultimate wordpress SEO guidelines here and also 15 reasons as to why WordPress is increasingly getting more popular with time. Unfortunately, the other sites have their methods narrated in a very complicated and confusing way. You shall find the instructions here written step by step for your convenience.
1. Helping you with all that SEO 
This is the part that talks about the most basic definition. What exactly is SEO? SEO stands for Search Engine Optimization. These are a handful of processes or rather methods by which you can get your websites to have a high rank on the results page of the search engines (SERP).
This means that when a user types something in, they get to see your website among the top results in the SERPs.
Search engines are found to be the biggest source of internet traffic for most of the websites.
Google and all the other search engines use advanced algorithms to understand and rank pages appropriately in search results. However, those algorithms are not even perfect — they still need your help to understand what your content is about.
2. Ranking 
If that particular content is not being optimized properly (either via paid or unpaid tools), then search engines will not know how to properly rank it. When your audience searches for the topics you write about, your website would not appear in the search results, and you will definitely miss out on all that traffic.
It is really important for all of you business owners to make their website search engine friendly, so that they can also maximize their search traffic.
3. Site Visibility 
WordPress comes with an automatic built in option to hide your website from search engines. The integral purpose of this option is to give you time to work on your website before it is totally ready to go public.
However, sometimes this option can get checked (appears as a tick mark) accidentally and it makes your website almost unavailable to all the search engines that are present.
If your website doesn't appear in any of the search results, then one of the first things that you would need to do is to make sure that this option is unchecked (without a tick).
4. SEO friendly URL 
Earlier wordpress used non-SEO friendly URL links called permalinks. An example would be:
https://www.exyconn.com/?p=10467
But then in the recent times, this has been changed and we have better, SEO friendly URLs to your websites which look something like :
https://www.exyconn.com/how-to-install-wordpress/
Make sure you use the SEO friendly ones. However if your established (running for more than 6 months) website already has a non-SEO friendly URL structure you don't need to change it to an SEO friendly one. Changes in URLs can affect your ranking.
Here is how you get to check and update your WordPress site's 'permalink' structure.
You need to visit the Settings followed by the Permalinks page. Select the name of the post and then click on the 'Save Changes' button to store your settings.
5. A www vs a non-www
It can always completely be your choice which one you would choose. However, having a non-www can be better because it is easier for your users to remember and requires less time to be typed in.
WordPress supports both and here is how can do it. You can set your choice by visiting the Settings followed by the General page. After this, Add your preferred URL both in the 'WordPress Address' as well as the 'Site Address' field.
Despite what someone else might say, from purely a SEO standpoint there is no advantage to using one or another.
6. Supports Plug-ins That Work Best 
There are lots of plug-ins in wordpress when it comes to doing your SEO. However, Yoast and All in One SEO pack.
We recommend that you consult a few wordpress website development companies first. They provide experienced wordpress experts and you can hire them to make your job easier.
7. Adding XML Sitemaps 
You can even add XML sitemaps. Having an XML sitemaps means having all your contents of all your pages at a single platform. This provides an easy helping hand to search engines to evaluate your ranking.
Having an XML sitemap won't boost your SEO ranking but it can help search engines find you faster and thereby helping in ranking.
If you use the Yoast SEO plugin, it will create an XML sitemap for you. To find your sitemap, just visit this URL (don't forget to replace example.com with your own domain name):
http://example.com/sitemap_index.xml
8. Adding Your Site To Google Search Console 
This tool provided by Google helps you to understand your site's analytics. WordPress supports this feature as well.
It provides all kinds of reports and data to help you understand how your pages appear in search results. You might as well get to see the actual search terms people are using to find your website, and how each page appears in the search results, and also how often your pages are clicked.
All this information helps you understand what is working on your site and what isn't. You can then plan all about your content strategy accordingly.
9. Site Analytics
Google Search Console would also alert you when there is something wrong with your website, like when the search crawlers are unable to access it, find duplicate content, or other restricted resources.
Once you are done with adding your particular website to Google Search Console, just click on the Sitemap from the left menu bar and then paste the remaining part of the URL sitemap.
Click on the 'submit' button to save your created change.
Google Search Console checks your sitemap and uses all of it to improve the crawling of your website.
Once you have successfully added your URL sitemap, it would appear as 'pending'. It does take Google some preferable amount of time to crawl through your website. After some hours, you would automatically be able to see some statistics about your sitemap. You can see the number of links it found in your sitemap, and how many of them got indexed, with a complete ratio of images and pages, etc.
We recommend you to check your Search Console at least on a monthly basis for gathering insights and see your website's SEO progress.
10. Optimization Of Your Blogs 
All top SEO plugins do allow you to add a title, description, and focus keyword to every blog post and page. It also does show you a preview of what users will see when they search your website.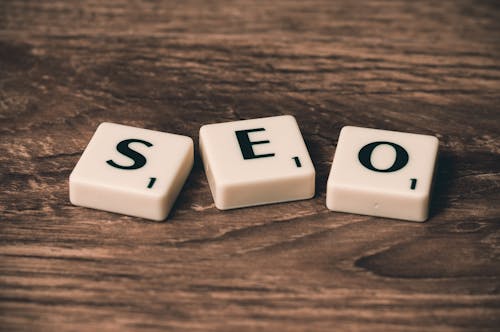 We recommend you to optimize your title and description to get maximum clicks.
When writing your blog post, you should simply scroll down to the SEO section and always take full advantage of it.
11. Keyword, Research and all that!
Having a tool for website building also means knowing how to make proper use of your website and your content too! Use proper keywords. Do your keyword research properly. Some keywords are seasonal, that is users like to search about them only during a particular time of the year. Keyword research is one of the main research techniques used by content creators and by all the SEO experts. It helps you to discover words that users enter into search engines to find content, products, and services in your industry.
You can then use those specific keywords and phrases into your website to have more search traffic.
There are plenty of paid as well as unpaid tools to assist your keyword search. We recommend you to use SEMrush.
Use internal linking. Search engines like to assign each page on your website a particular score or page authority. The method of determination of this score is kept secret so that people cannot mess with the results. However, you should know that the most common signals of authority are links.
This is why it is important that you link to your own content from your other blog posts and pages.
12. Optimize WordPress Comments 
Comments show the authenticity of your website. It makes your website more likeable by your users. But then, you need to make sure that your comments are real and not some of those spam. Spammers always submit comments with bad links which could affect and even ruin your search rankings.
Use Akismet for this purpose.
Remember, too many comments on a post can make it a lot slower which can affect your search engine rankings. Keep the readability score low to find out more about how speed affects your SEO.
To prepare your website to make it handle all that burden that comments put on your server and your speed, you can split comments into multiple pages.
13. Speed 
Research shows that in the age of the internet, the average human attention span is shorter than that of a mere goldfish.
Web usability experts do believe that users always decide whether they want to stay or leave within just a few seconds after visiting a website.
That means, as a website owner, you only have a few seconds to present your content and engage users. You obviously would not want to waste this precious time making your visitor who is a potential customer, wait for your website to keep loading. Search engines like Google and Bing now rank faster websites higher than slow loading websites.
14. Security
Each week, Google blacklists near about 20,000 websites for malware practices and around 50,000 for phishing. When a site is blacklisted, it does not show up in any search results at all.
This means that all of the security of your WordPress site is crucial for good rankings. You definitely would not want all your hard work on SEO to go to waste if your site is compromised by a hacker.
15. Optimize Your Pictures 
If you like to use quite a lot of pictures in your blogs or in your website, you have to use the gallery plugin.
Use Envira Gallery which is the fastest and the most robust.
During the time of pandemic, it is natural for you to be busy with other works for your business. We recommend that you consult a few wordpress website development companies first. They provide experienced wordpress experts and you can hire them to make your job easier and save a lot of your time.