How To Make Money From Blogging?
If you're a freelance blogger or a company that has just started its blog site to expand its customer reach and start earning, then this blog is for you. Blogging for some people can really become an occupation really soon if you know the correct steps to take and how to optimize your content. You wouldn't obviously want your content to just exist on the internet, would you? For people to read what you write, you have to optimize your text in such a way that Google gives you a higher ranking and there you go! You have your audience right there.
In this blog, we shall be talking about some points and checklists that can bring you good money if you're being serious about it. So do not wait any further and do not go anywhere else because your future is just about to change.
Now, for example, if you are writing for a company or their website, for any platform to be successful, first, it needs to have a website. If you have your own enterprise or work at one, there are high chances your company has a digital profile.
Studies show that 70-80% of people visit a company's website before dealing with them personally.
It is important for your webpage to have a decent website for having an excellent first impression. Although, don't forget that no matter how many people visit your profile on the internet, if they do not take the necessary action and leave your page, it can be bad for your bounce rates.
And in this way, we come to your topic for this blog today – How to make money from blogging? The key lies in attracting an audience, friends. All of us know that users taking action on your site are essential. But do we know how exactly we should do that?
You must engage your audience before you ask them to subscribe or buy something on your website.
Here are ten ways to increase user engagement on your website.
Optimize Your Page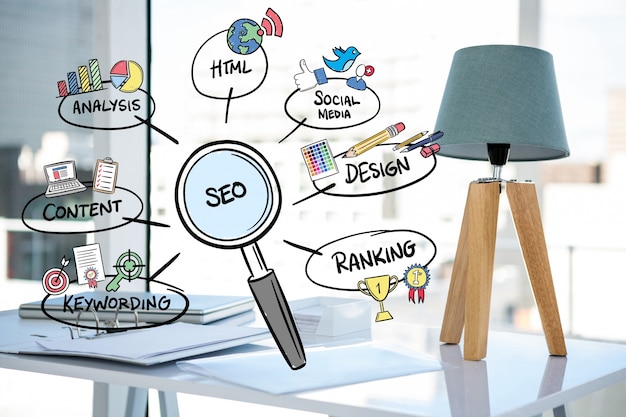 Your website directly reflects what your business is all about. SEO or Search Engine Optimization increases the traffic of your website on the search engine. This means how properly your website is optimized, so that appears first in the SERPs.
Make sure you hire experienced writers for the content development of your site. Do your research correctly. Use all kinds of suitable SEO keywords for the blogs on your website. There are various plug-ins through which you can check how optimized your website is on the search engine.
Similarly, SEM, which means Search Engine Marketing, is one of the methods of paying for the advertisements of your brand on the search engine results page (SERPs). These are usually paid processes, so you need to invest a very little amount of money in this process. But these investments have higher ROIs. This process, i.e, Search engine optimization can be easily done on the wordpress website, you can contact WordPress development company for any website related queries.
The same goes for the designs of your webpage. Hiring experienced graphic designers is a perfect idea because you would always want your page to represent your company. The first impression is the last impression.
Another process of having traffic on your webpage is SMM.
SMM or Social Media Marketing is the method of paying for advertisements on social media sites. You might have your website, but many of the people might not know about it. SMM is how you increase your company's exposure. You must have come across several posts by people who claim to have "paid partnerships" with several organizations. SMM is something like that. The wider the exposure is, the more traffic you get on your website, and you can engage more audiences, thereby increasing the CRO!
Reduce The Loading Time Of Your Page
Who would even want to even look at a website that takes a long time to load, right? Ask yourself. Would you want to wait for more than 5 seconds for a web page to load in front of your eyes? This particular study shows that even a few-seconds slower website notices a 56% increase in the bounce rate of the company. That can definitely not be a good thing, can it?
Don't you worry, we have several plug-ins for you to check if your webpage requires more than 2 seconds for website loading. There are all kinds of free tools like Pingdom, that can let you do so. If not, you can take suitable steps to make sure it does.
Pictures can be engaging, but make sure they are in limited amounts because they tend to slow your page down. If you are using A/B testing tools, know how they can slow your page down.
Internal Linking Structure
Besides boosting your SEO structure, an excellent internal linking structure will allow your users to navigate your page easily. This way, you shall be able to generate more page views and decrease the bounce rate.
Follow these guidelines to improve your linking structure.
Make sure your links have descriptive anchor texts.
Your links should go somewhere new.
Make them hyper-relevant and specific.
Avoid overdoing it. Too many internal links can annoy your viewers. If there is any particular highlight which you would want to show, you can mention with a tag of "Read also/ recommended for you."
Display Content Related to Your Page
For the sake of users, you must include related content on your page. This helps the users to find some useful information about something they were initially looking for.
Various plug-ins make this job easier for you, which places snippets automatically for more pages at the end of your content. This can be done using either a thumbnail or a text link. Some examples of WordPress are YARPP, Jetpack, Contextual Related Posts, Related Posts Pro For WordPress, Yuzo.
Simple Navigation
Even if you can get traffic for your page, it is of no use if users can not find what they are looking for on your page.
To make their page fancy, many websites end up having a high bounce rate when they make it very complicated for the users to find what they are searching for. They should be able to do that without much effort and spending much time.
Have a look at the page of ThreadsForThought.com to have an idea as to how to simplify navigation. They have a simple navigation menu. Users will not be confused about where to find the latest lookbooks or sales.
Writing Style
Many websites have either a casual, conversational tone or a formal tone.
While many websites like to use the casual tone as Buzzfeed does, and other similar Internet Marketing Brands, business sites choose to have a formal, serious tone instead.
Or you could choose a brand voice. Having this will not only increase your user engagement, but it would also make you stand out from your competition.
Responsive Design
About 61.2% of the world's population use their mobile phones to access sites. This lets us come to the undeniable fact: You've got to make your webpage both desktop and mobile-friendly. This is an investment you cannot cut down on.
A few tips, though. People are over the zoom and pinch thing. Also, the average cursor size on a mobile phone is smaller than the fingertip. You should adjust your button sizes according to that. Keep it rather simple because it may look good on a desktop but would totally crowd up your mobile device. So get the content that counts.
Target Audience
Study your audience. Conduct surveys to know what they want. This will help you to create content according to what your audience wants. Ask them questions. Find out if you're lacking some design features or content.
Use tools like SurveyMonkey for this purpose. They add surveys and polls to your webpage. Keep your questions short and simple. Do not take up too much time for your viewers.
Earn from advertisement
Most often you might have noticed that when you're reading a blog, an ad pops out on the page displaying various products/services with a CLICK HERE, LEARN MORE or BUY NOW button. This is because such blog sites use advertisement banners on their site to display various kinds of ads. So each time any user clicks on the ad, an incentive is generated. The site displaying the ads directly earn from their clients who pay them to display ads for their products/services. You can use Google AdSense as a WordPress plugin to display ads and earn from them.
Collect Email IDs
User engagement means nothing if you cannot drive them to come back to your site. There are various plug-ins like Bloom that enable you to create an opt-in form and create a subscriber list.
Many of the sites have a pop-up opt-in list as soon as the users land up on a website. Or you could also place the subscribe option on the sidebar. But this should mandatorily be done.
Contests and Giveaways
These are little things that you should do to have the maximum activity of the users. But make them act to have an award. For example, these ideas of social media likes, referrals, content shares, product reviews, etc., work a lot.
And Finally
Run tests to find out which ones of the tips above work the best for you. All you should be doing is make your webpage user-friendly and exciting like wordpress development services. This will bring in all the user engagement that you're looking for.
We hope you found these tips useful. Give your comments on the box below and let us know if you need help with any other user engagement sections! We'd be more than willing to help.