Best Mobile Application Development Tools
If you want to have some knowledge of the best mobile app development tools out there, check this blog out because we are listing some of the best tools that are going to be very useful if you are looking to have specific mobile applications developed in 2021.
This read covers some of the best and robust tools that are good for both Android as well as iOS mobile app development.
The tools cover the following specifications:
Advertising tools
iPhone application development tools
Mobile Analytics tools
Recommended tools
Cross-platform application development tools
Augmented reality tools
Artificial intelligence tools
Push notifications tools
Mobile payments tool
Games engines
Application development framework
We shall be covering each section throughout to let you have an excellent experience while you're looking for some mobile app development tools.
Recommended Tools
Buddy
Buddy lets you have seamless and changeset based deployment. It has a wide arena of dedicated, and pre-confined actions and services for app deployment automation which then gets easier than you've ever known. This is a tool that is going to help you build, sign, publish and test your android app very easily with just a single click. If you are looking for these things in a tool, then Buddy is the right option for you.
Intuitive and clean UI/UX
More than 100 actions
Dedicated android action like React Native, Flutter and Ionic and more.
Support for all the task managers and popular languages
Google, DigitalOcean, Azure, WordPress integration and AWS.
Kobiton
Kobiton makes continuous testing and IoT/Mobile DevOps a possibility. It prevents bugs before pushing the code for testing, improves your mobile app or website with the help of Functional, visual test automation and performance, resolves issues before releasing to production and quickly deploys, plus kicks off tests with seamless CI/CD integration.
Cloud-ify local devices for remote accessing
Testing on real devices in the cloud
Integrated with Jenkins, Travis CI, CircleCI and more
Unlimited user policy and commercial scalability
Scripted or unscripted automated functional, visual testing and performance
Have access to real devices within your IDE for quick debugging
Jamf

Jamf is such a useful tool that helps you to manage, connect and protect Apple applications, products and corporate resources on the cloud. It also gives you a solution for education and business problems.
Lets you have a configuration with WiFi and email contacts calendar easily.
Makes patch management of iOS, macOS and iPadOS.
Let's you have a configuration with VPN with your custom profile.
Gives support in email and chat.
Advertising Tools
Appypie
With Appypie, you can make mobile apps without coding. You can have integration with social media without any trouble. It also provides app analytics to make your user experience even better.
It helps you to make a multilingual application
You get to send push notifications to customers
Add GPS location tracking in your app
Have it on both Android and iOS
Have integration with Shoutcast, Beatport and SoundCloud
Unity Ads
Unity Ads helps publishers have integration of video ads with mobile games in such a way that increases player engagement. Besides that, it also gives the highest Average Revenue Per User (ARPU) of any such global rewarded video ad network.
Simple and easy setup
Introduction of rewarded video ads without interruption of gameplay
It gives gamers an incentive by giving them rewarded video ads.
Creates a positive player experience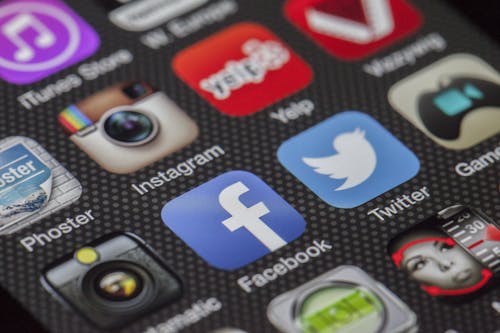 iPhone application development tools
Swiftic
Swiftic is an iPhone app development software has a very easy to navigate interface that lets anyone create an application. With its great features that help to make this helpful app, it also gives ease to your eyes.
You can publish the application in the leading stores
Grow customer loyalty even more
Create your custom app and loyalty program for any business
It guarantees you to bring real business
Reach out to your potential customers by sending them some eye-catching push notifications
Their success team helps you all the way
Encourage your customers to get in contact by letting them an email or call
Mobile Analytics tools
App Watch
It is a cloud-based mobile analytics and security tool. It also helps the user's to secure their mobile applications from being hacked. It has its user trust and ensures that the application is always going to remain secure. And trust me, if you're a newbie at this, you're going to have to depend on such tools that guarantee security a lot.
Let's you have a complete scan of your mobile app
SDK scanning or third party library
It generates custom reports with modified logo, comments and description.
Identification of sensitive values hardcoded
Verification of each of the identified issues again with various techniques
It helps you to identify all possible security vulnerabilities that can be attached to them.
It has the ability to scan apps using webview and identify security threats.
Cross-platform application development tools
Xamarin

Xamarin from Microsoft is a very preferred mobile app development tool for native apps. It reused business logical layers and accessed data across all platforms. It is quite frequently used to build applications for Windows, Android and iOS app development.
Its components store has UI controls, a third party library, cross-platform libraries and more
It is a mini framework that allows communication with the API of mobile devices
It produces fewer bugs and therefore gives you a faster time to market your application
Let's you have application indexing and deep linking
The platform specifics lets you consume functions that can only be available on specific platforms.
Appcelerator
Appcelerator lets developers make applications with fewer lines of code. This tool supports iOS, Windows, Android and all Browser-based HTML 5 apps.
It improves the speed of the mobile app development
It gives you a higher cloud capacity
It helps you build mobile apps for all supported operating systems
It is built on open standards and has full access to the underlying mobile operating systems
On-premises or virtual private deployment
Supports multiple region global deployments
PhoneGap

PhoneGap an open-source and free to use mobile app development framework. This one falls into the section of cross-platform app development. You can also use it for developing a single application that works on all mobile devices.
Works very nicely on JavaScript, CSS3 and HTML 5
Let's you have development of various mobile apps with lesser efforts and time
It can even integrate with various libraries to make the app development even better
It assists developers to extend the functions of the app by using the plug-in architecture
It is a very powerful tool for building applications without any such special skills
Ionic
Ionic is an HTML 5 mobile app development framework that is very popularly used for making hybrid mobile applications. It is pretty helpful to create mobile applications using web technologies like HTML 5, CSS and sass.
It is a 100 per cent free and open source project
It gives good tools and services to make highly interactive applications
Builds progressive native and web applications on every excellent app store
Let's a web developer to make an application for all-important app stores with the single code base
Has many CSS and JavaScript components for the development of mobile applications
It uses native SDK and has UI guidelines.
Mobincube
Mobincube is a very nice app interface for users who can develop any type of mobile application. The developers can make apps for education, business, health, entertainment and any kind of industry they want.
You can make mobile stores and assist in boosting your sales
This tool allows you to integrate with third-party solutions within the application itself
Helps you to create advanced functions
Allows updating online contents
You get to customize every tiny detail in the application
Accessible communication with your users
Longrange
Longrange is a native mobile application development tool that has components like tabs, navigation, form views and commands. It also needs an installation of the LongRange Servers, though.
It executes a native application with rock-solid reliability and very fast speed
You can make native apps using RPG/CL with DDS
Make apps without any JavaScript or CSS or HTML knowledge
Developing of apps with just basic programming level experience
This tool gives the infrastructure for the app
You only need to write one time and deploy to Apple and Android mobiles
Utilization of mobile features like camera, GPS, audio, SMS and more
Automatic push app updates into your phones
It reduces the cost of maintenance and extending mobile applications
Qt
Qt is a cross-platform SDK tool gives you cost-effective design, development and deployment. You can have developers deliver the best kind of user experience across all your devices.
All new enabler classes for rendering and windowing
Gives support for opaque private keys
Compiler and parser optimization implementation
Workarounds are there for the buggy SSL servers
Help and support for IPv6 and the dual-mode networks
Alpha Anywhere

Alpha Anywhere is a fast mobile applications development and deployment tool that is used for making cross-platform web and mobile business applications.
It is a very effective tool for making a cross-platform mobile app
Fine-grained delegation of the resources management
Mobile data security of enterprise-grade
Publish directly from this tool's development environment
Solve all the offline sync problems
Comprehensive backend data access
Pre-built sample application that the developer can modify or keep as a reference for their phone apps
SSL and HMAC for data encryption
High-level data integration and data transformation
Conclusion
That's all for now, people! Do leave your comments and tell us which one of these mobile app development tools proves to be the most useful for you.